Our Promise To You
Here at ACORN Safety Tubs we understand that having freedom to use all aspects of you home is very important, however later in life this could be a problem and somewhere we can help.
Our products provide valuable medical benefits to their users and with the added safety features we can help you to enjoy your bathing in peace an comfort.
From the initial planning and design, through to the final installation touches. We will discuss your needs with you to ensure your new bathroom is tailor made to meet your individual requirements.
By choosing from our wide range of styles, sizes and colour options, we can also personalise your bathroom to suit your décor and taste.
Available locally to you ACORN Safety Tubs will guarantee to provide you with a bathing solution that is stylish, practical and affordable. Tailored to meet your requirements, helping you to re-gain freedom and independence in the bathroom.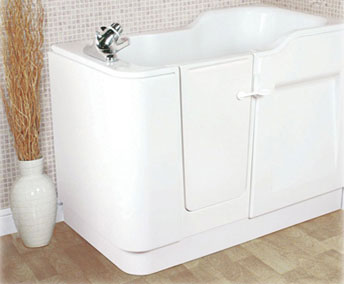 ---
A Safe Solution
From slip-resistant flooring to temperature controlled showers. Here at Acorn Safety Tubs, your safety is paramount.
All our products have been carefully designed to ensure you are free to shower and bath safely with ease-of-use, comfort and piece of mind.